The perfect way to break the ice.
Surprise your friends with an ice-cold shot of your favorite drink to get the party started in the best fashion.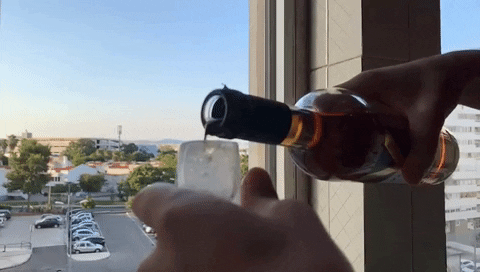 These food-grade BPA-free silicone rubber molds make 4 ice shot glasses. Just fill with water and place in the freezer, and after a few hours you will have some icy cold shot glasses perfect for your favorite spirits, including Jagermeister, whiskey, vodka and tequila.
You can get very creative with this reusable ice shot glass mold. Instead of water, try using your favorite juice to add some flavor and color to your shots.
Don't limit yourself to liquid, use chocolate or jello too! You can also infuse the shots with spices, herbs and fruits.
The best part is that there are no glasses to wash when the party ends. The shot glasses just melt away while you throw the silicone mold in the dishwasher.
Great for parties, tailgating, sports events, pool parties, private events, weddings, spring break, halloween and more.

Get creative with your own wild concoctions and have some frosty fun with your Ice Shot Glass Mold.
buy 2 get 1 free (mix & match)