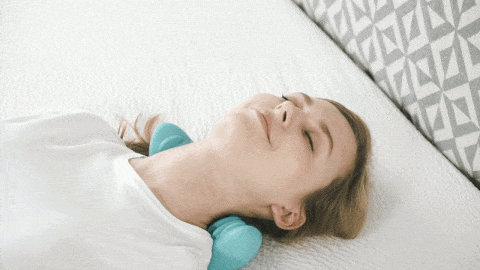 Neck Pain Relief: Relaxr cervical neck stretcher is a versatile device gives you great comfort with the just-right firmness and softness. Great for relaxing neck/shoulder muscles and helping users to maintain good spinal posture as well as relieving pain and compression.
Cervical Spine Alignment: When you lie down, it offers vertical, horizontal support, and curves stretch for more complete neck traction therapy. This specific stretching reduces pressure on the spine, expanding and separating the vertebrae to restore the natural C-curve of the neck along. (Can't be used as an ordinary pillow all night long.)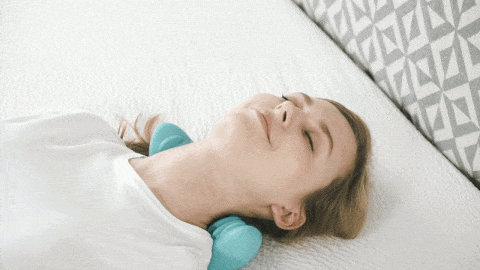 Neck and Shoulder Relaxer: The gentle stretching action with multi massage point which targets tender areas in the neck, lower head, providing stretcher and massage to release stressors on your body. Relaxes muscles and relieves chronic neck pain, stress & tension headaches, poor sleep, shoulder tension and much more.
10 Minutes A Day: You may feel a little uncomfortable with this neck traction during the first time using. Normally, you will need 1-3 days to adapt to this. It is recommended to start with 2 minutes for the first use, step by step, Comfort is the most important. You can use it for 5-15 minutes each time, 2-3 times a day after getting used to it.