Congratulations! Starting now, you will NEVER have to carry around a doggy bowl again! We know how inconvenient it can be to lug around both a water bottle & a doggy bowl every single time you go out with your dog. Our Portable Dog Water Bottle solves this problem! It acts as BOTH the water bowl & the water carrier in an easy to dispense container. Keep your dog healthy & get yours now!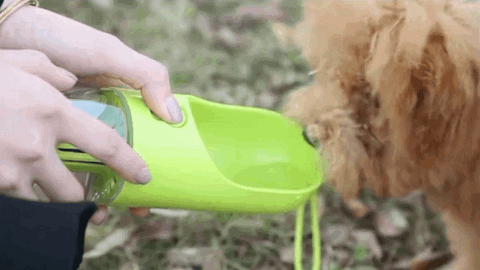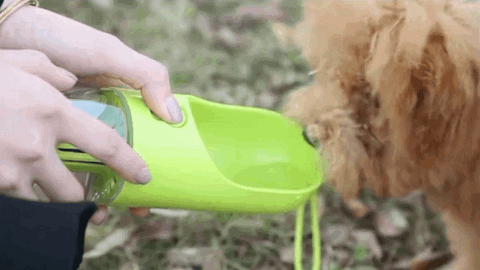 EASILY KEEP YOUR DOG HYDRATED
This Portable Dog Water Bottle is the easiest way to give your dog water. All you have to do is fill the water bottle before you go out with your dog, unlock the nozzle with the easy unlock button when your dog is thirsty, and hold down the dispense button giving your dog access to the water he/she needs.
This process is much easier than having to take out your bowl, pour water into it, and putting the wet bowl back into your pack.
NEVER WASTE A DROP OF WATER AGAIN
Remember all those times you pour your dog a bowl of water only for them to drink half of it? Then you have to pour the water out and watch it go to waste. Later on, your dog gets thirsty again but sadly your water supply is running low!
You won't have this problem with our Portable Dog Water Bottle. Simply press the dispense button while holding the bottle upright and the water goes back into the bottle. This way, your dog will always have enough water!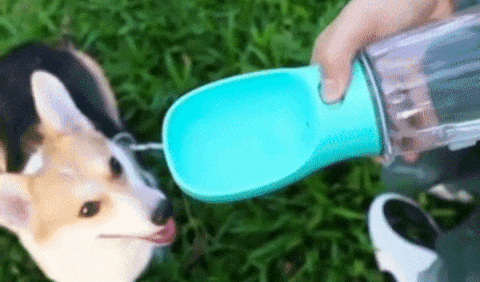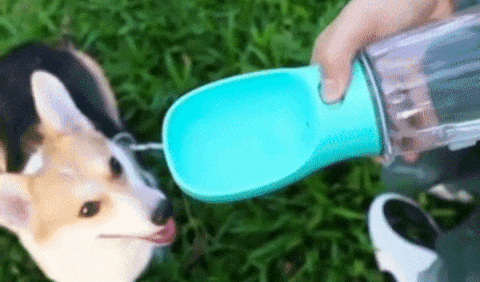 Quick & Convenient: One-hand operation makes it easy to feed water to your thirsty doggy.

Perfectly Safe: High quality antibacterial material, fda approved, lead-free, bpa-free, safe & durable, easy dismantling/cleaning.

Leak Proof Lock: The silica gel seal ring makes sure that the water doesn't leak in your bag.

Durable & Expandable: The removable top can be washed and easily re-attached to water bottle.

We offer free shipping on all our orders. You can find out estimated shipping times on our shipping info page.

If for some reason you are not happy, do not worry. We have a money back guarantee if you are not fully satisfied.

For any issues you have, you can
contact our excellent customer support team anytime you want.