A slim leather cardholder with quick card access and a removable cash strap. The built-in aluminum cardholder fans out your cards at the click of a button and protects them against skimming. Add a tracker to make it unlosable.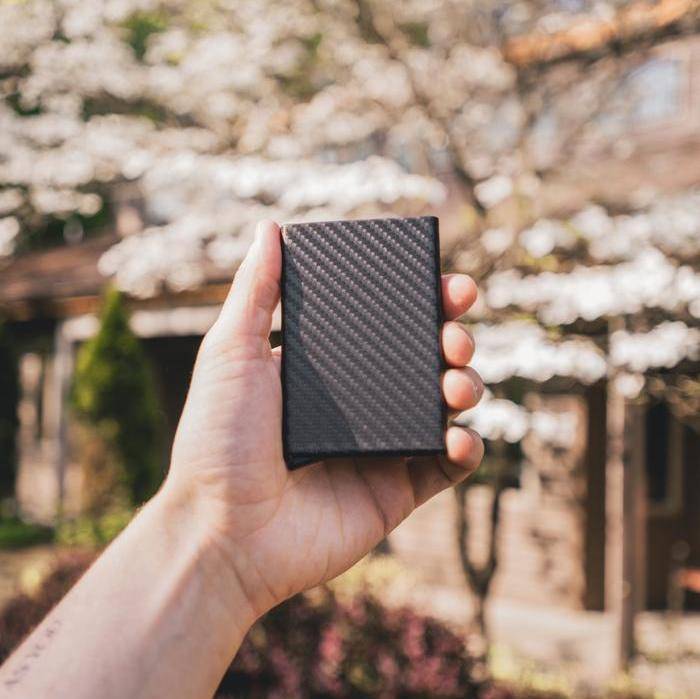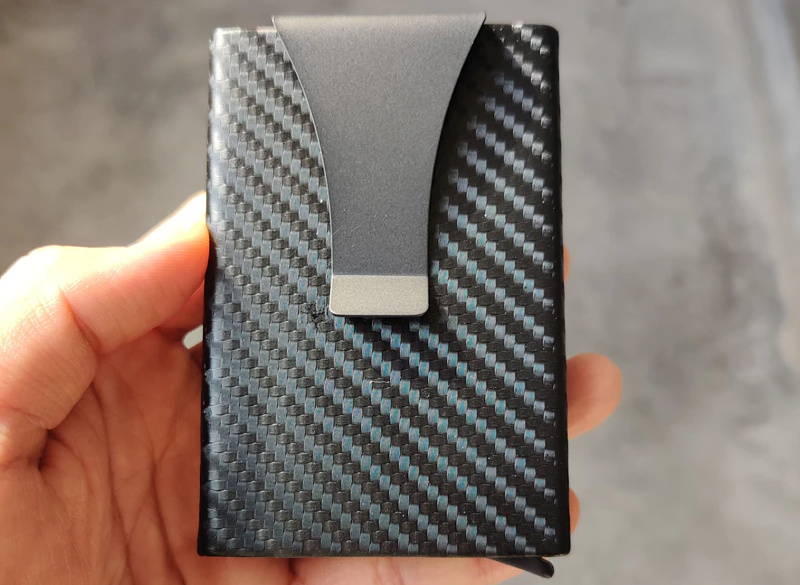 Our patented card ejection mechanism revolutionizes the way you interact with your wallet. Contents are quickly fanned out at the click of button, making fumbling through your wallet a distant memory.
This technology prevents digital thieves from stealing your personal identity and credit card information. Our wallet blocks radio frequency to protect you from wireless pickpocketing.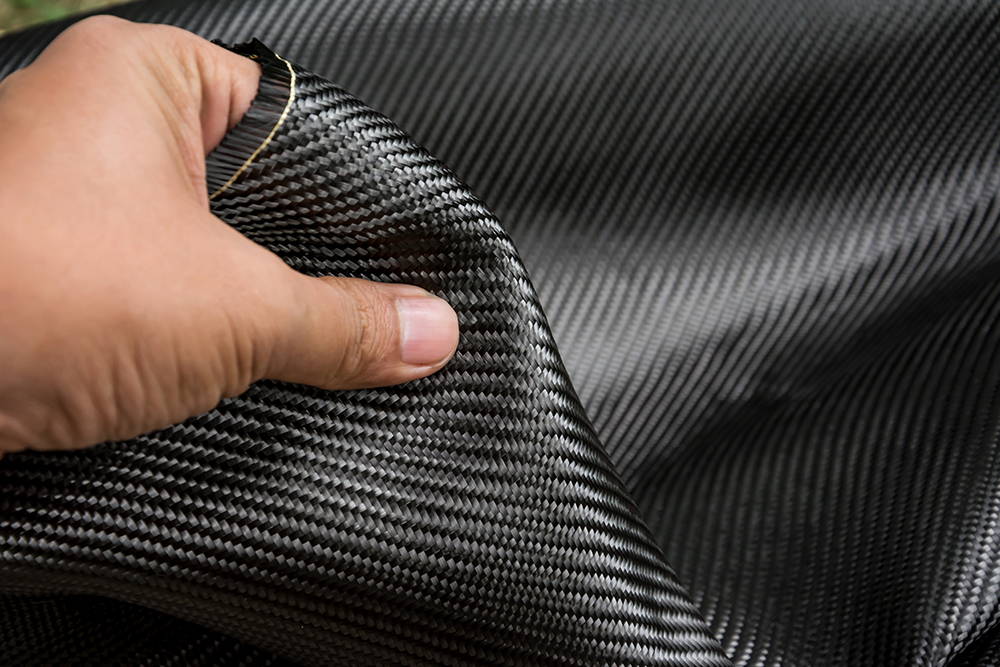 MADE WITH REAL CARBON FIBER
Our carbon fiber wallet is made with real carbon fiber, the same material found in the world's most exclusive exotic cars. In order for the twill weave carbon fiber to be flexible and comfortable in your pocket, we uniquely infused it with a TPU instead of an epoxy resin (which would have made the material stiff and rigid).
Our Wallet VS Traditional Wallet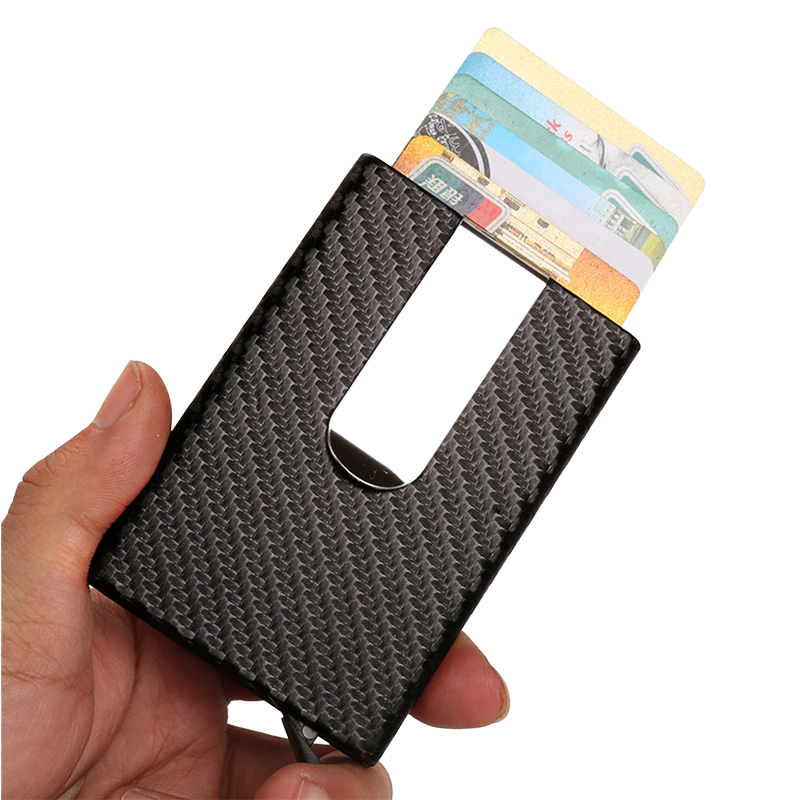 Simple & Slim Design
It easy to carry in your pocket or wallet to protect your card No breaking, No bending.


RFID Protected
The RFID protection card holder can perfectly block unwanted RFID scanners.


Unique, Unisex design
Designed to hold different kind of cards, fits various types of cards: credit card, id card, driver's licenses, student card, etc.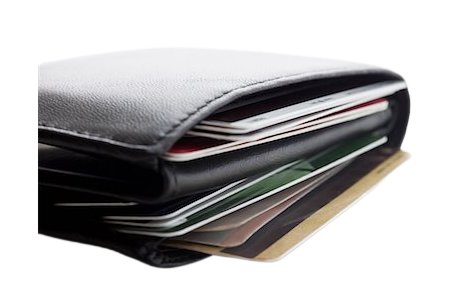 Frequently Asked Questions
Real Questions, Answered By Real Customers
1. Can I remove the money clip?
2. Realistically, how many cards does it hold without a fight to get one out?
I have 9 cards with no issues.
3. How do you open wallet to put cards in?
It is a tight fit and you slide them in on one side. At the beginning you have to work one at a time in. There is an elastic band on the other side that keeps them from sliding all the way thru. I had a Similar one but did not hold as many cards and did not hold them as tightly this one is excellent.
4. Is it adjustable? If I only have 2 or 3 cards, will they easily fall out?
1, 2 or 3 cards will not fall out (if you hold it with the open side towards the ground). The 2 sides are held together by 3 wide elastic bands, so the cards are "sandwiched" between the sides.