30 day money back guarantee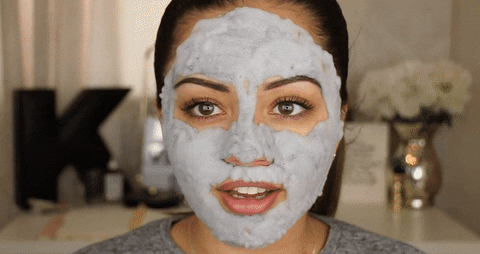 This is a facial session in a face mask.
Can be used on all skin types and is catered for even sensitive skin.

Gentle foaming formula. Natural plant cellulose.

Safe for sensitive skin. Rich in minerals.

Purify & detoxify skin. Minimize enlarged pores.

Anti aging. Anti oxidation. Anti bacterial. Prevents acne breakouts.

This Moisturizing Bubble Facial Mask is a one of a kind solution for cleansing the deep pores of your face. It moisturizes your face, prevents acne, and provides fun all at the same time!
The way that these masks are created causes them to react with the oxygen in the air. This creates the tiny bubbles, which help the key ingredients of the mask to dive deep into the skin and nourish your skin. So, besides being perfect for your next selfie, those tiny fizzing bubbles actually do serve a purpose!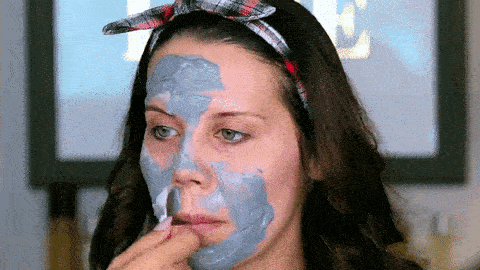 Fun, Great Product!
How fun! It feels amazing as it cleanses. My skin was left feeling soft and smooth with a visible reduction in blackheads and blemishes. Would definitely recommend!
Photos: before, during, just before takeoff, and after (with my makeup washed off)
Fun for all ages!
My 13 year old daughter and I applied the mask and had so much fun laughing at each other as the bubbles started and the face began to bubble up. She said she would love to do this at a sleepover once the quarantine is over. She asked to do it again a couple days later! After I washed off the mask, my sensitive, combination skin was smooth and tight! Like instant results.
I wish I could get this on subscription. Great gift too for all ages!! I have a new favorite product to rave about!! It also comes with a little thing to apply it to your face so you don't have to put your hands in it.
Awesome product!!
I have a very sensitive skin especially my face and I took a risk to try this product which was recommended by my sister and my skin turned out great no irritation nor allergy reaction at all. My suggestion is put a generous amount when you apply it then you will feel the different even though I only use it once a week but I could immediately feel the result. Highly recommend!!
Such a good buy, I'm surprised it's not more popular. The packaging was simple but thoughtful. The mask was fun to experience, my skin felt nice and clean after. Two thumbs up! Great product.