NEXT-GEN PORTABLE BLENDER
The Blendr™ - portable blender delivers game-changing technology that lets you make fresh smoothies, shakes, or mixed drinks wherever you go.


PORTABLE
Perfect for jetting around town. Lightweight & durably constructed. Stash it in your bag & drink straight from the jar.

POWERFUL
Big blender performance, compact size. Patented TurboJet™ technology powers through anything in 20 seconds flat: ice, frozen fruit, leafy greens & more.

USB-RECHARGEABLE
Lasts for 15+ blends & recharges quickly. Water-resistant USB-C charging port. Reversible cable included.
SELF-CLEANING
Just add water, soap & blend. Rinse and you're ready to go!
You can add custom HTML / CSS / Javascript or Liquid code right here.
Blendr makes smoothie-bar-quality beverages, silky-smooth protein shakes, top-shelf mixed drinks and creamy frozen lattes, plus milkshakes, slushies, baby food, dips, dressings, sauces, and so much more. We'll send a new recipe video straight to your inbox each week to inspire creativity and ensure you get the most out of your Blendr.



Blendr serves up big blender power on the go. We created the Blendr portable blender so you can make anything you want, anywhere in the world — from a mountaintop to your kitchen countertop. It's easy and convenient to use at home, at work, outdoors, at the gym, in the car, at the beach, on vacation or wherever the day takes you.

Get 15+ blends from just one hour of charging with any USB port. The Blendr portable blender is equipped with a water-resistant USB-C port that makes it easier than ever to power up. And the included cable is smartly reversible, so there's no wrong way to plug it in.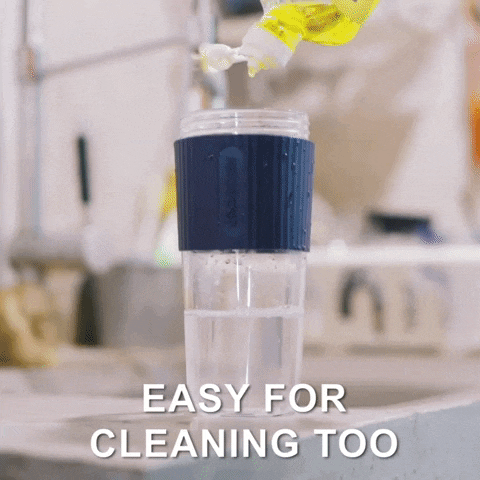 Say goodbye to the most annoying part of blending. Bulky kitchen blenders feel impossible to clean — especially when you're in a hurry — but Blendr cleans itself. Just add a drop of soap, a bit of water, blend, and you're ready for your next blended creation.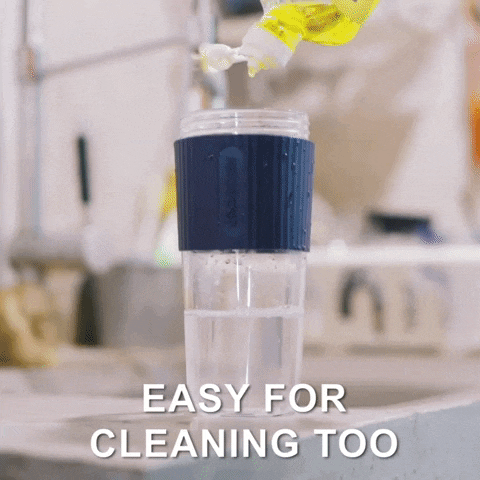 Imagine the freedom of being able to go anywhere and blend your favorite smoothies, shakes, margaritas, or baby food without the limitations of a regular blender.
You can add custom HTML / CSS / Javascript or Liquid code right here.
I've been looking into getting a portable blender for two months. I wanted to find one that could hold a good amount, work really well, while being fair priced.
This blender works really nice and it's not very loud! I've been drinking smoothies everyday for breakfast did they past week. Super smooth blend!
I will say the only "issue" I have with it, is that you can't actually use the whole cup. It can only be filled maybe half way in order for it to work. As well as taking the blending lid off can be messy because it kind of suctions into the cup as you start to life and the drink will rise and spill a little.
I like this cup
Love this compact blender it makes the best everything and i mean that. My friend seen mine and i sent her the coupon you sent and now she has her own blendr thanks
Nice
My mom has been using this everyday since I bought it for her for fruit shakes. Easy and fast and pink is sooo pretty
This little blender is AMAZING!!! I live in NZ and it only took 2 weeks to arrive here from America. Previously I have been using far more expensive bulky blenders that struggled with even a banana smoothie and ice.
This little gem is so so powerful. Easy to clean, charges super fast, and the charge does about 15 blends. Im so so so so glad I purchased this, and I think I will be buying more as Christmas presents.
Blendr™ - Portable Blender